AF Awareness Week
Date: 20/11/2018
What does AF mean?
AF stands for Atrial fibrillation and early detection of it is vital. AF causes 12,000 debilitating and fatal strokes in the UK each year. To put that into perspective: somebody suffers an AF-related stroke every 15 seconds. 1 in 4 people will develop AF and it's estimated that 16 million individuals are affected globally.
Detection
"Detection is simple and easy. A simple pulse check will help you detect an irregular heartbeat."
AF occurs when chaotic electrical activity results in your heart rhythm being too fast or too slow. Detection is simple and easy. A simple pulse check will help you detect an irregular heartbeat.
Taking your pulse is something you can do yourself, just follow the 4 easy steps below:
Sit down for 5 minutes to ensure your heart rate is at its natural resting rate. Remember that any stimulants consumed beforehand (such as caffeine or nicotine) will have an effect on your heart rate.
Take off your watch and hold your left or right hand out with your palm facing up and your elbow slightly bent.
With your other hand, place your index and middle fingers on your wrist, at the base of your thumb. Your fingers should sit between the bone on the edge of your wrist and the stringy tendon attached to your thumb. You may need to move your fingers around a little to find the pulse. Keep firm pressure on your wrist with your fingers in order to feel your pulse.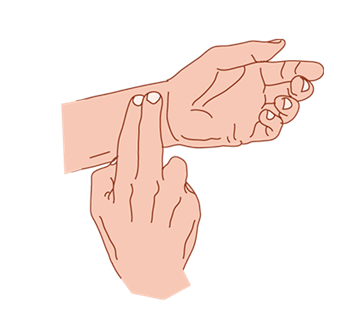 Count for 30 seconds, and multiply by 2 to get your heart rate in beats per minute. If your heart rhythm is irregular, you should count for 1 minute and not multiply.
We asked Dr James Rosengarten, specialist at Spencer Private Hospitals, what to do if you detect an irregular heart rhythm: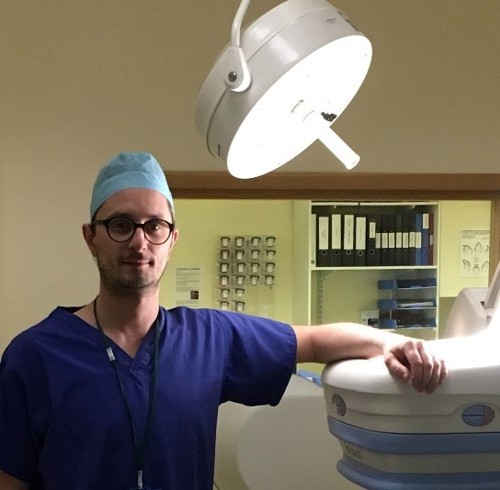 "If you think you have an irregular heart beat, the first step is to see your GP who will confirm the finding with an recording of the heart's electrical system. The good news is that the risks caused by AF can be easily reduced, usually with medication. The symptoms of the irregular or fast heart beat can be more difficult to treat, but there are many options available. As an electrophysiologist, I have specialist training in treating this and other heart rhythm disorders and can use a range of investigations to confirm the diagnosis. Medications and procedures can be use to restore a normal heart rhythm, and treatments such as ablation can offer a longer term cure."
AF Awareness Week
The AF Association is celebrating its 11th Birthday this year and Spencer Private Hospitals, alongside Consultant Cardiologist and Electrophysiologist James Rosengarten are keenly supporting them by promoting health screening, offering pulse checks to outgoing patients and promoting conversation about AF detection.
You can help by educating friends, colleagues and family about AF and taking their pulse, or encouraging them to do so themselves. You can find more information here: www.heartrhythmalliance.org/afa/uk
Spencer Private Hospitals are working with Consultant Cardiologist and Electrophysiologist, Dr James Rosengarten, to provide specialist heart rhythm care to patients in East Kent. Dr Rosengarten works between East Kent and Barts Heart Centre in London, and is the only Electrophysiologist in the region. Click here to view his profile, or book via telephone on 01227 250324, or via email or online booking.