Consultant Profile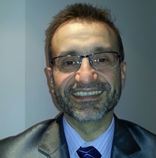 Dr Jan Stanek
I am a Paediatrician who is from a European classical Paediatric background. I have been to the Royal College of Paediatrics and met Child Health standards through hard work and dedication. I have enjoyed enormous amount of support from my UK colleagues and NHS services to get over the linguistic barriers and logistic differences. I joined the NHS in 2005 and became a Consultant Paediatrician in 2011. New knowledge and strong continuous education enabled me to participate in all aspects of clinical work including education and I am honoured to be a College Tutor thanks to this support. I was appointed a Director of Clerkship and a Member of the Paediatric Faculty of St George's University Granada. The environment of the British Clinical Society made me more passionate to progress further and higher within my profession. 
Book a Consultation
Practising at:
Margate
Specialties:

Paediatrics,Paediatric Epilepsy and Headaches,Paediatric Gastroenterology

Special clinical interests:
General Paediatrics
Paediatric Epilepsy and Headache
Paediatric Gastroenterology and Nutrition including Obesity
Paediatric Gastroenterology (reflux disease, milk/food intolerance, Coeliac, Constipation, Obesity and related problems ) including upper GI Endoscopy).
Current membership(s) of professional, national and regional bodies:
GMC, BMA, MDU
RCPCH, Associated Member of Royal College of Paediatrics and Child health
SETPEG, South East Thames Paediatric Epilepsy Group
SGUMS, Director of Clerkship in Paediatric Department St Georges University Medical School, Grenada for East Kent/QEQM.
Background Information
I have been working in UK from January 2014 after 10 years of practising General Paediatric in Czech Republic. I'm fluent in Czech, Slovakian and Russian. Being registered in Specialist register from 2005, I started work as a Speciality Doctor. I was appointed as a Consultant Paediatrician in 2011. Alongside my passion for Paediatric Gastroenterology and Nutrition, I developed a new interest in Paediatric Epilepsy. In addition,  I was granted an Honorary Contract at King's College Hospital in 2012, where I attended the Paediatric Epilepsy Clinic. I was appointed a College Tutor in 2012.
From 2012 I have lead Paediatric Epilepsy services at QEQM . I was contracted as a Clerkship Director in the Paediatric Department of St Georges University School of Medicine, Grenada, for QEQM. I have established a Telephone Clinic for children with Epilepsy in 2014 which works well and flexibility for my patients. For dedication to my work with patients, I was awarded employee of month in April 2014. 
Contact Details
Telephone Margate


01843 234 372 Appointments
Private Secretary Name


Anna Francis
Private Secretary Telephone


01843 234 550
Private Secretary Email Address
anna.francis@spencerhospitals.com
Book a Consultation