Consultant Profile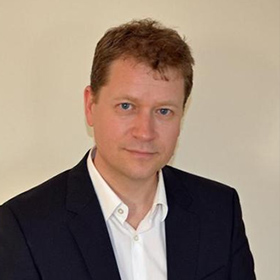 Mr Darryl Coombes
MBBS, BDS, FRCS (OMFS), FDSRCS (Eng)
Mr Coombes qualified in both dentistry and medicine at Kings College Hospital, University of London in 1993 and 2000 respectively. He has a broad experience in major facial surgery for trauma and cancer and obtained his specialist training in facial plastic surgery at major UK NHS centres throughout England.
Book a Consultation
Special clinical interests:
Facial skin cancer
Mole removal
Mole Checks
Jaw reshaping
Blepharoplasty
Rhinoplasty
Facelift
Apex Facelift
Facial scar revision
Botolinum toxin
Fillers

Darryl performs all aspects of Oral and Maxillofacial surgery with special interest in facial trauma and reconstructive surgery for post traumatic deformity, salivary gland surgery and surgical dermatology.
Current membership(s) of professional, national and regional bodies:
British Association of Oral and Maxillofacial Surgeons
Fellow of The Royal College of Surgeons of England
Fellow of The Royal College of Surgeons of Edinburgh
British Medical Association
European Academy of Facial Plastic Surgeons
General Medical Council
General Dental Council
Background Information
In 1996 Darryl was awarded the gold medal for the examination for the Fellowship in Dental Surgery of the Royal College of Surgeons of England (FDSRCS). At this time he also gained entry onto the General Dental Council (GDC) Specialist list in Oral Surgery. He then returned to King's College Hospital and read medicine graduating in 2000 as a medical doctor (MBBS).
Following general surgical training at The Royal Berkshire Hospital Reading and Frimley Park Hospital Surrey, he was awarded the Membership of the Royal College of Surgeons of Edinburgh in 2003 (MRCSEd).
He then subsequently undertook higher surgical specialist training in Oral & Maxillofacial Surgery for the next 5 years at the Royal Surrey County Hospital Guildford, Guy's, King's and St Thomas' hospitals, London and Queen Victoria Hospital, East Grinstead.
In 2006 he passed the Intercollegiate Examination in Oral & Maxillofacial Surgery and was awarded the Fellowship of the Royal College of Surgeons of Edinburgh (FRCSEdOMFS). In 2007 he obtained his Completion Certificate of Training (CCT) in Oral & Maxillofacial Surgery and was entered on the General Medical Council (GMC) Specialist List in Oral and Maxillofacial Surgery.
Darryl has a broad experience in Oral & Facial surgery. His areas of specialist clinical interests are oral surgery, including wisdom teeth removal , salivary gland surgery, reconstructive facial surgery, surgery for facial trauma and aesthetic facial surgery. Darryl also treats patients with skin cancer of the head, neck and face and is a designated member of the specialist skin cancer unit at the Queen Victoria Hospital.
As a Consultant Oral & Maxillofacial Surgeon, Darryl is also involved in teaching, training and the continuing education of junior surgeons. He has lectured and presented scientific papers, both nationally and internationally, and is currently an associate editor of the British Journal of Oral & Maxillofacial Surgery. Darryl also undertakes Medico-Legal work. Mr Coombes recently received a Knighthood from Malta for his medical and surgical services.
Contact Details
Telephone Margate


01843 234 555 - Appointments
Private Secretary Name


Mr Darryl Coombes Medical Secretary
Private Secretary Telephone


01892 531111
Private Secretary Email Address
info@darrylcoombes.com
Personal Website
View Website
Book a Consultation