Press Enquiries | Spencer Private Hospitals
We have access to scores of leading healthcare professionals covering nearly every specialty. If you want a comment, a quote or an expert opinion please contact us on press@spencerhospitals.com
Our Consultant base covers all of the major specialties including Ear Nose and Throat, Maxillo Facial, Dermatology, Ophthalmology, Gynaecology, Paediatrics, Allergy, General Surgery, Urology, Pain and Orthopaedics.
Our Mission Statement is "To use our expertise in putting the client at the centre of our business to provide quality healthcare services that our users recommend and employees are proud of".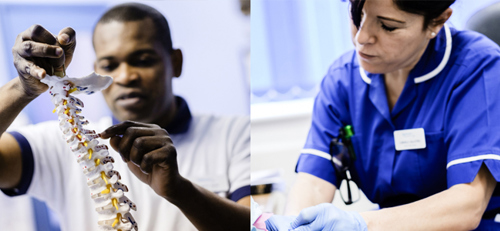 Our Vision Statement is "Spencer Private Hospitals are recognised as the private provider of choice in East Kent".
Our Values are at the heart of the vision and all that we do:
Customer Focus - We listen and adapt to the needs of our patients and stakeholders
Responsibility - We are involved and accountable. We respect, recognise and develop our people
Innovation - Developing our business is our key driver, innovating our services and products to increase our visibility within the market in East Kent
Performance - We measure our performance through evaluation of processes, creating efficiencies and striving to improve
Teamwork - We value our colleagues and are encouraged to work collaboratively with others and take ownership for our own training and development.
Find us on Facebook, Twitter, Google+, YouTube and LinkedIn.
Contact Us