Satellite Fertility Clinic Spencer CRGH
Working with CRGH (The Centre for Reproductive & Genetic Health) we are operating a satellite fertility clinic from our hospital in Margate.
About CRGH
CRGH is an NHS approved centre and have the highest IVF/ICSI live birth rate in London per embryo transferred (fresh embryos patients' eggs all ages) according to the latest data published by The Human Fertilisation and Embryology Authority (HFEA).

Fertility Clinic
The clinic will be run by Miss Anastasia Goumenou, MD, PhD, who is a Consultant Obstetrician & Gynaecologist with special interests and specialist training in the fields of infertility, reproductive medicine and endoscopic surgery.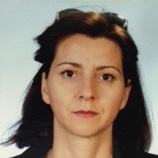 Miss Anastasia Goumenou MD PhD
Mrs Goumenou  trained in Greece, London and West Midlands until she was appointed as an NHS consultant in gynaecology and reproductive medicine and surgery at in 2012. She is the lead clinician of fertility services at the East Kent Hospitals University Foundation NHS Trust, and lead doctor for CRGH in Kent.
Her clinical special interests include fertility preservation, gamete donation, reproductive medicine surgery, Reproductive Endocrinology, Recurrent Implantation failure and management of early pregnancy problems, including recurrent miscarriage.
She provides treatments that are individually tailored to each woman with infertility and gynaecological problems.
Mrs Goumenou has a research programme both in the UK and abroad focusing on endometriosis and she is regularly speaker at national and international conferences.
For Bookings & Enquiries
Web: www.crgh.co.uk/appointments
Email: info@crgh.co.uk
Phone: 020 7837 2905
Phone lines are open 8:30am to 6pm Monday to Friday
----
The fertility services we are offering from our fertility clinic are:
Intrauterine Insemination (IUI)
Fertility Preservation & Storage
---------
For Bookings & Enquiries
Web: www.crgh.co.uk/appointments
Email: info@crgh.co.uk
Phone: 020 7837 2905
Phone lines are open 8:30am to 6pm Monday to Friday
 ---------
SATELLITE CLINIC ADDRESS:
Spencer Private Hospital
Ramsgate Road
Margate CT9 4BG
Contact Us