Overcome your urological worries
Date: 04/09/2017
There are a number of medical conditions that some people have difficulty talking about, and somewhere near the top of the list are often problems relating to what are commonly known as your 'waterworks'. This branch of medicine is called urology, and it focuses on disorders of the male and female urinary tract system, as well as the male reproductive organs.
September 2018 is Urology Awareness Month, and the organisers are aiming to raise awareness, break down taboos, and raise money to fund research and training.
As a provider of gold standard private healthcare to the people of East Kent, we have a number of consultant urologists, and their knowledge and expertise is second to none. So if you think you've got a urinary infection or a problem with your kidneys, bladder or adrenal glands, or if you're a man with a health issue relating to your penis, scrotum or testicles, get in touch and ask for an appointment with one of our urologists.
What's your question?
Do I need to see a urologist?
What are the main urological diseases?
What will happen at my first consultation?
What medications are available?
What about surgery?
How do I make an appointment to see a urologist?

Do I need to see a urologist?
Many people think that the problem they've got is simply a temporary irritation, and will go away on its own. However, it might be something that could develop into something serious, so if you've got any worries at all, we recommend that you have a check-up. You'll probably be absolutely fine, but if we do detect something serious, you'll have caught it early.

These are some of the more common signs that indicate you might have a problem:
Changes to your urination routine might indicate that you have a urinary tract infection.
Blood in your urine should always be checked out, for it could be an early warning sign
of something serious.
Involuntary loss of bladder control will probably mean you have a problem with
incontinence.
Changes to the size or shape of your testicles should always be checked out.
Swelling of the hands and ankles might indicate that you have kidney disease.
Erectile dysfunction is often a symptom of an underlying condition.
What are the main urological diseases?
Urologists treat a number of complaints and diseases, including:
Bladder prolapse.
Enlarged prostate.
Male infertility.
Peyronie's disease, or bending of the penis during erection.
Interstitial cystitis, or painful bladder syndrome.
Kidney and ureteral stones.
Cancers of the prostate, bladder, kidneys and testicles.
If caught early, all these diseases can be treated successfully, and most patients will go on to live long, healthy and most importantly, fully functioning lives.

What will happen at my first consultation?
We know that visiting a urologist is likely to be a daunting prospect, but the specialists at Spencer Private Hospitals will understand your apprehension, and do everything they can to make your visit as relaxed and stress-free as possible.

If you've been referred by another doctor, your notes will be studied, and you'll be asked questions about your medical history. We'll then give you an examination that will involve a range of physical checks and, depending on the symptoms, a pelvic examination for women and a prostate examination for men. Your comfort and ease are a top priority for our consultants, so these checks will be carried out with the utmost care and consideration.

If it's felt that further investigation is needed, your consultant may order some tests. These could be one or more of the following:
A simple urine test.
Imaging tests such as ultrasound or CT and MRI scans.
A cystoscopy, where the urinary tract is carefully examined.
A biopsy to check for cancer and other disorders.
Urodynamic testing to check various aspects of urine flow and pressure.
Any test will be performed with the utmost care and delicacy, and depending on scheduling and the kind of check that we need to perform, could be carried out on the same day as your first consultation.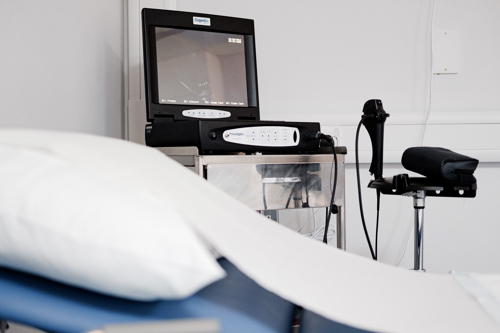 What medications are available?
Naturally, your treatment will depend on the diagnosis, and the types of medication vary widely. Infections are usually cured with antibiotics, while prostate cancer often responds well to hormone treatment. Erectile dysfunction is typically treated with drugs such as Viagra, Cialis and Levitra, and urinary incontinence can be reduced by drugs that act on the bladder's muscle. Cancers of the bladder, kidney and testicles are usually treated with radio and chemotherapy.
What about surgery?
When it comes to surgery, a number of different options are available, including minimally invasive 'keyhole' surgery, laser therapy and open surgery. Your urologist might choose to perform surgery to remove a tumour or cancerous areas of an organ, or to relieve a restriction in the urethra. Other surgical procedures can relieve incontinence, break up or remove kidney stones, or involve the transplant of a kidney. Urologists also perform circumcisions and vasectomies.
How do I make an appointment to see a urologist?
Spencer Private Hospitals have built a reputation for providing high quality private healthcare services in East Kent, so if you or your doctor thinks you should make an appointment to see a urologist, our team is ready to take your call.
We have a 22 bed hospital in Margate and a consulting suite in Ashford, and both facilities are ready to help you take the first steps on the road to full health. To make an appointment with one of our specialists in Margate, please call 01843 234 555, or if you'd prefer to visit us in Ashford, call 01233 616 201. You can also email us using the enquiry form below or on our contact page. We look forward to hearing from you.