Physiotherapy
Established in 1998, we are one of East Kent's leading independent physiotherapy service providers. Our range of physiotherapy services at Spencer Private Hospitals include pre and post-operative physiotherapy, sports injury management, knee, hip, spinal or any post op orthopaedic rehabilitation and Acupuncture.
Our professional team who are are chartered and registered with The Health and Care Professions Council, take the time to carefully evaluate your condition and customise a rehabilitation plan. We will provide you with the treatment and care options that best fit your lifestyle and your goals.
We provide a rapid and accurate diagnosis of musculoskeletal conditions to enable the best treatment of the problem and any underlying cause.
We offer:
Immediate access to the clinics - no long waiting list
Well experienced Specialist physiotherapists - so you are in good hands
Close contact with consultants and local GPs - therefore appropriate referral pathways
We work with all the major insurance companies
We also offer self referral system - which doesn't require a referral letter to see a physiotherapist
What should I expect on my first visit:
Your physiotherapist will confirm your personal details with you to make sure that what is recorded is correct, once complete they will then discuss your problem, assess your condition/problem and then formulate a diagnosis. A treatment plan will then be carefully designed to suit your needs.
We also believe in educating the patient about their condition and offering a home exercise regime along with follow up sessions with your physiotherapist. This helps empower the patient to self manage at home with the knowledge and information about their condition.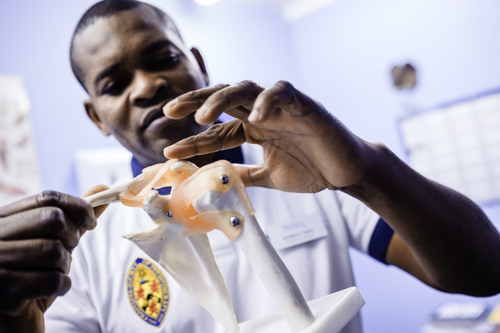 What we treat:
All our physiotherapists are highly trained and able to help if you are affected by any injury, postural conditions or problems, joint dysfunction and illness or disability using different treatment methods such as movement and exercise, manual therapy, education and advice.
The common conditions we treat include:
Sports injuries
Back, neck or any spinal pains
Nerve impingement or entrapment
Soft tissue related injuries or tendinopathy / tendonitis
Reconstructive orthopaedic surgery or joint replacements
Knee and foot surgery
Joint stiffness or poor mobility
Arthritis
Acute or chronic joint pain
Postural dysfunction
Old recurrent and work related injuries
Post fracture/ dislocation physiotherapy management
Medico-legal / whiplash related injuries

What physiotherapy treatments are available:
Manual therapy (joint mobilisations)
Acupuncture
Myofascial release technique
Therapeutic excercises
Function retraining
Work ergonomics
Taping
Electrotherapy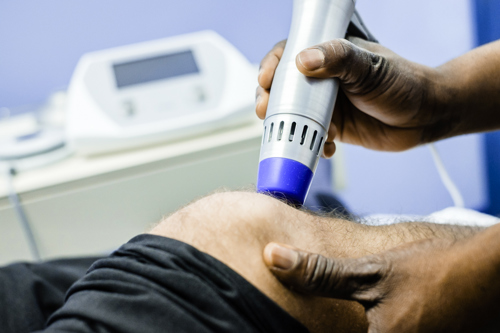 Our prices:
We offer competitive rates if you are self paying or insured. We are registered with all major insurance companies. For self funding patients no referral is necessary.
Outpatient appointments of 45 minutes including assessment £63.00.
Follow Up Outpatient appointments of 30 minutes £50.00.
Shockwave Therapy £105 per session or book 4 Treatment sessions in advance and pay £300.00.
Home visits are a service we offer. Contact us to enquire about availability and pricing.
For Insured patients you will require a letter of referral from you GP or consultant, and to obtain authorisation from your insurer.

Please telephone 01843 234 555 to make an appointment. For more information you can download our leaflet by clicking here.
Download our brand new Knee and Hip Exercise Charts
Also we have information on the post operative aims of physiotherapy from knee and hip replacements. 
Contact Us