Allergy Clinic
Allergies affect around 30% of the adult population and 40% of children. This means that one in three adults in the UK will suffer from an allergy at some point in their lives.
Allergies are treatable and manageable. The most important clinical intervention is to establish a diagnosis. This is mainly carried out by performing an allergy test which then enables the correct treatment to be identified.
At Spencer Private Hospitals, we currently have one excellent Consultant Allergist: Dr Ola Smith. 
Dr Ola Smith is a Paediatric Consultant in East Kent and Honorary Consultant in Paediatric Allergy at Kings College Hospital, London in 2002.
We can treat many allergic conditions such as:
In addition to our Allergy Clinic, we have a dietician that offers an in depth assessment of symptoms, diet and medical history to guide a suspected diagnosis of food intolerance.
Our Allergy Clinic is based at Ashford. To book an appointment with Dr Ola Smith please call 01233 651 818 or e-mail enquiries@spencerhospitals.com.
For further information please download our Allergy Clinic brochure, by clicking here or the thumbnail below: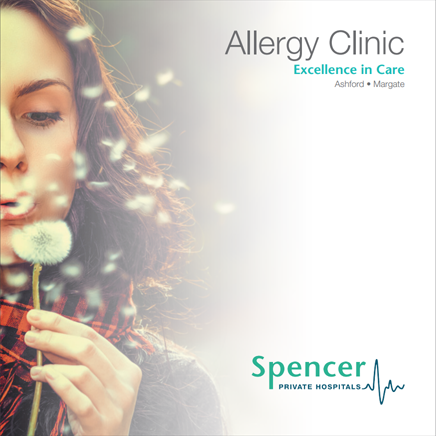 Contact Us