About Spencer Private Hospitals
Overview
Spencer Private Hospitals Ltd (SPH) Head Office and three hospital sites are located within the beautiful county of Kent.
Unique amongst private healthcare providers, we are a Private Limited Company and a fully owned subsidiary of East Kent Hospitals University NHS Foundation Trust, with sites in:
Ashford (William Harvey Hospital)
Canterbury (Kent & Canterbury Hospital)
Margate (Queen Elizabeth Queen Mother Hospital).
With a reputation for excellent clinical care and access to expert Consultants, Spencer Private Hospitals offer a safe and supportive environment in which to have your treatment.
The co-location of each site within Trust facilities affords patients and their families the unique reassurance and support that an NHS Foundation Trust offers.
Our Consultants cover a wide range of specialities, and have extensive experience gained within both the NHS and the private sector. They are committed to providing first class standards of care and are available twenty-four hours a day to support the Spencer Private Hospital's high calibre and proficient staff.
Locations
Below is an interactive map showing the location of our hospitals. For directions, you can click on the respective location and then the arrow symbol on the right. This will open Google Maps with the hospital location pre-loaded into the destination, all you need to do is choose your starting point.
Ashford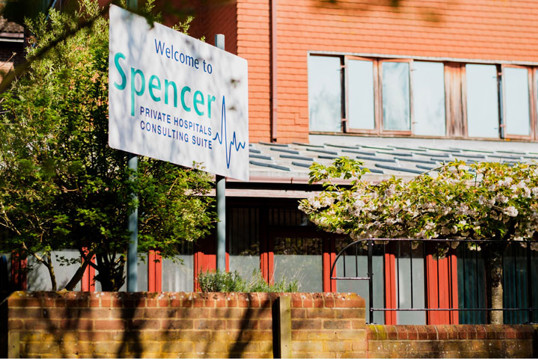 Canterbury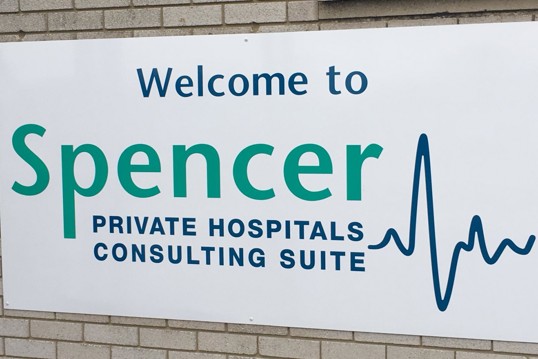 The Spencer Private Hospital in Canterbury is located within the Emergency Care facility at Kent & Canterbury Hospital (KCH), with the entrance located immediately left of the Minor Injuries unit with an intercom to gain access.
In November 2019 we opened our new location at the Kent & Canterbury Hospital, following our successful registration with the Care Quality Commission (CQC). This expansion comes as a result of increased demand as well as an identified need to make our services easily accessible to all.
The new outpatient facility offers private consultations in Orthopaedics, Urology, Gynaecology, Rheumatology, HCOOP, General Surgery and Healthscreening.
Margate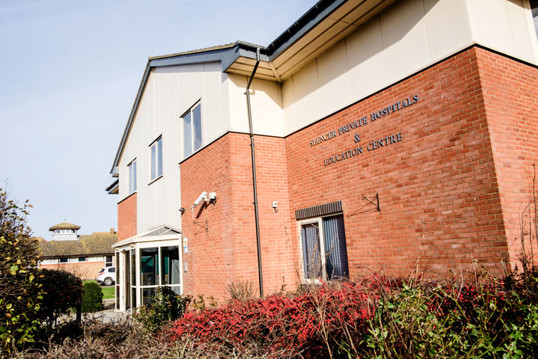 The Spencer Private Hospital in Margate has been providing private healthcare services to the people of East Kent for over twenty years and in that time has built an excellent reputation for providing high standards of care.
The hospital consists of twenty-two en-suite bedrooms, five consulting rooms and an endoscopy suite.
The unit has its own High Dependency Unit and access to Intensive Care facilities.
Excellent infection control rates (see Quality Accounts).
Exemplary standards of cleanliness.
Single en-suite rooms with own TV, DVD and Wi-Fi access.
On site caterers providing fresh food every day.
Free Parking.* (*For self-paying and insured patients)
Please click on the link for our recent Care Quality Commission Report (CQC) for our Margate hospital.