2nd Anniversary of Outpatient Suite in Ashford
Date: 25/01/2018
We are celebrating the second anniversary of our successful Outpatient Consulting Suite in Ashford.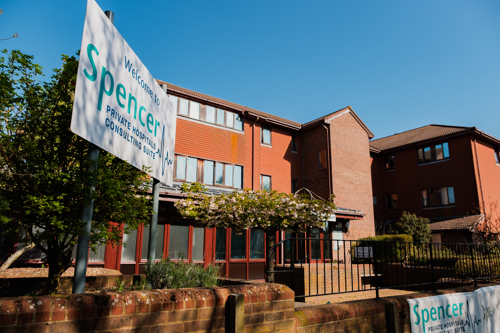 First opened in 2016 the facility in Ashford has five Consulting Rooms, a treatment room and audiology services. They are also able to offer outpatient appointments in all of the major specialities including Ear Nose and Throat, Cosmetics, Dermatology, Gynaecology, Paediatrics, Allergy, General Surgery, Urology, Pain and Orthopaedics.
Di Daw, CEO at Spencer Private Hospitals says: "Our Company's vision is to be recognised as the private provider of choice in East Kent. In the past two years we've gone from strength to strength and we continue to strive in achieving our goal. The success of the Outpatient Consulting Suite is a testament to the hard work and dedication of our incredible team."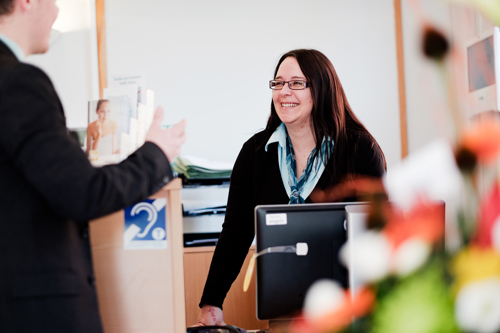 It is a big year for milestones at Spencer Hospitals as the larger other site, based in Margate, is celebrating 20 years of service later on this year.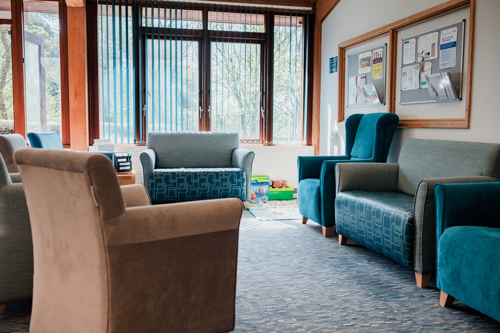 Due to the unique location of both sites, patients have full access to the treatment and operating facilities offered by each associated Foundation Trust Hospital. This affords patients and their families the reassurance and support that Foundation Trusts offer - an environment not enjoyed by most other private providers.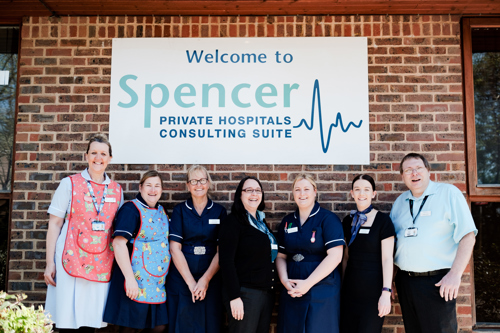 Joanne Blackford, Outpatient Clinical Sister at Ashford says: "I am pleased and proud to be part of an ever growing unit and team at Spencer private hospitals outpatients department at the William Harvey hospital. In two years we have expanded our services and treatments available within the department. We now provide hysteroscopy, cystoscopy, surgical procedures and paediatric interventions as well as many others.
Everyone at Spencer private hospitals has worked really hard to provide continual development and progress to the services on offer. We have also recently employed experienced paediatric and pre-assessment staff to allow for further development of outpatient and inpatient services. We are very proud of the service we provide within our department and we have received positive feedback from patients who have received treatment here; both private and choose and book and consultants of various specialities.
I am very optimistic about the future of Ashford outpatients within the Spencer Private Hospitals company and within the hub of the William Harvey. We have a five star team providing a very high standard or care, knowledge and skills to all our patients and consultants and we continue to strive for development of services and people to ensure we offer the best healthcare service to all that use it."
To book an appointment or to find out more information you can go to www.spencerprivatehospitals.com or e-mail enquiries@spencerhospitals.com.