50 Miles in May, The Home Straight: Canterbury to Ashford
Date: 27/06/2022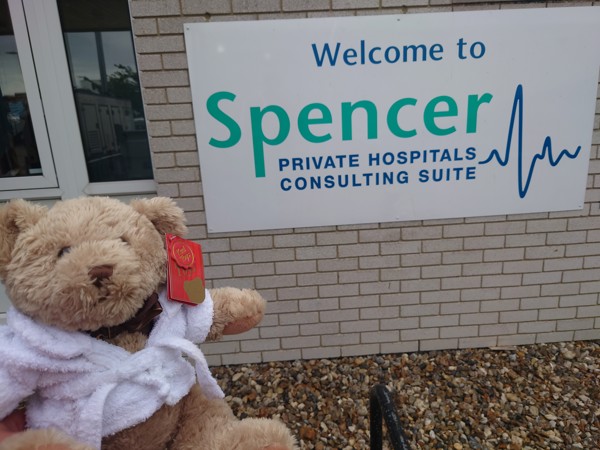 It was a dreary Tuesday, and the weather was bleak, but I had a mission to complete; the concluding part of my sponsored walk, this time walking from Canterbury to Ashford. I arrived at Spencer Private Hospitals Canterbury site shortly after 10 o'clock and after a quick photo op, Dr Spencer and I started the 16-mile trek to Ashford. But first, a quick trip to Sainsbury's to grab some supplies!
Once we had stocked up, we made our way down Nackington Road, passing Kent County Cricket Club. We walked on and a couple of miles down the road met a lovely couple walking their dog, we had a brief chat and I explained that I was on doing a sponsored walk in aid of Demelza Children's Hospice. They took an obvious shine to Dr Spencer, which I wasn't at all jealous of. They congratulated us and wished us the best of luck before we continued on our way.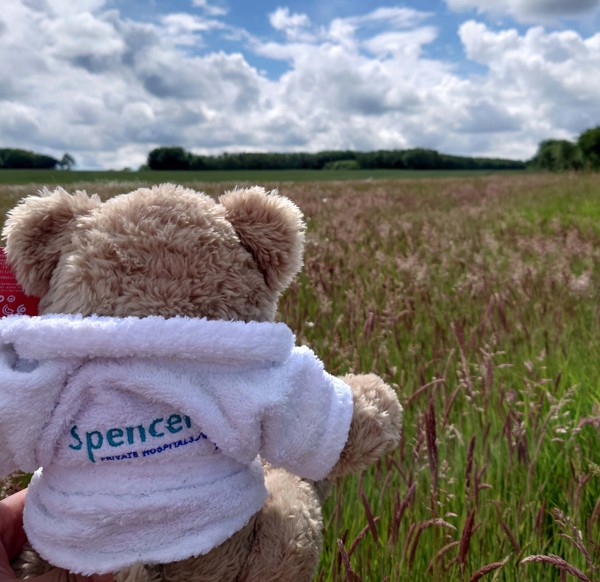 It wasn't too long before the path disappeared and with large hedgerows on either side, walking in a field was not an option. I donned my very fetching high-vis vest and carried on, being wary of the traffic around me. Not before long an opening in the hedgerows presented the opportunity to walk in a safer environment and so we ditched the road for the lush green fields. Walking through the field was serene, the birds singings and the sun trying it's hardest to break through the clouds. Upon reaching the end of the field I realised that there was not easy way to come out it, meaning I had to fight my way through the foliage until I was back on the road again.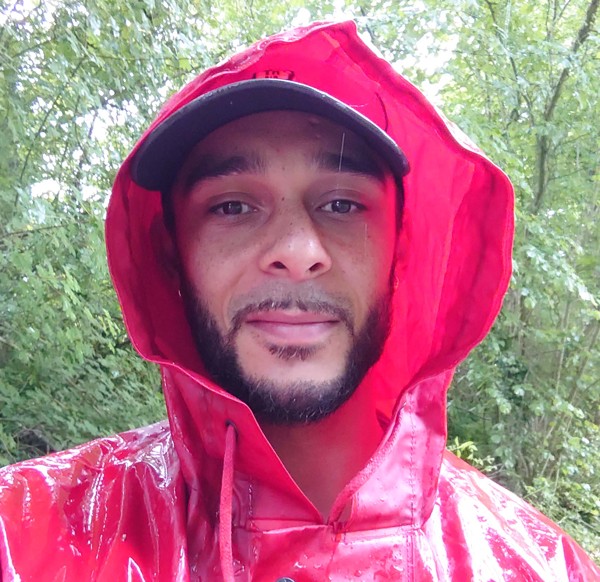 As we emerged into Petham, I met couple of guys who were going the opposite way, walking from Ashford to Canterbury. After a brief exchange we parted ways and I carried on through Petham. There were some lovely old houses, and it was a welcome change of scenery to that of Canterbury. I followed the road round and onto Waltham Road, where an avenue to trees created a 'tunnel' and at this point I started to feel a few drops of rain. I carried on in the hope that it wouldn't start raining, but low and behold a couple of minutes later the heavens opened. But I wasn't going to let that dampen my spirits! I put on my waterproof jacket and trudged on, braving the heavy rain.
About ten minutes after it started the rain subsided, but not before soaking me through! I thought there may a bright side to the rain, in that I would get to see a rainbow, but no such luck. Although wet, it was still relatively warm and so luckily I did start drying out. I was nearing my rest stop at this point, and whilst walking I heard a car approaching from behind. I moved to the side so that it could pass, but instead it slowed to a stop. I turned around to see my colleague Chris, who was making his way to meet me at the rest stop. "Where were you half an hour ago?!" I exclaimed, still slightly damp.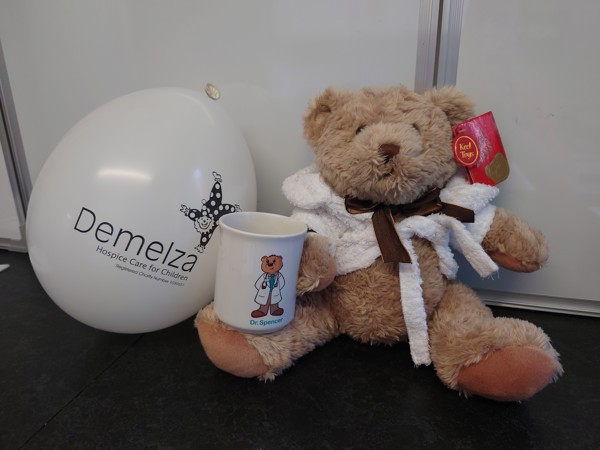 After a brief rest and some sustenance, Dr Spencer and I set off again. We passed through Crundale before coming to Wye. At this point I knew we were on the final stage, the home straight! This gave me some motivation and so I hoisted Dr Spencer on my shoulders and walked briskly, knowing that there was a coffee with my name on it when we got to Ashford.
Around 4 o'clock we arrived at Spencer Private Hospitals Ashford site, located within the grounds of William Harvey Hospital. And that was it, after 3 walks totalling just shy of 60 miles, I had completed what I had set out to do!