50 Miles in May, The Second Leg: Margate to Canterbury
Date: 21/06/2022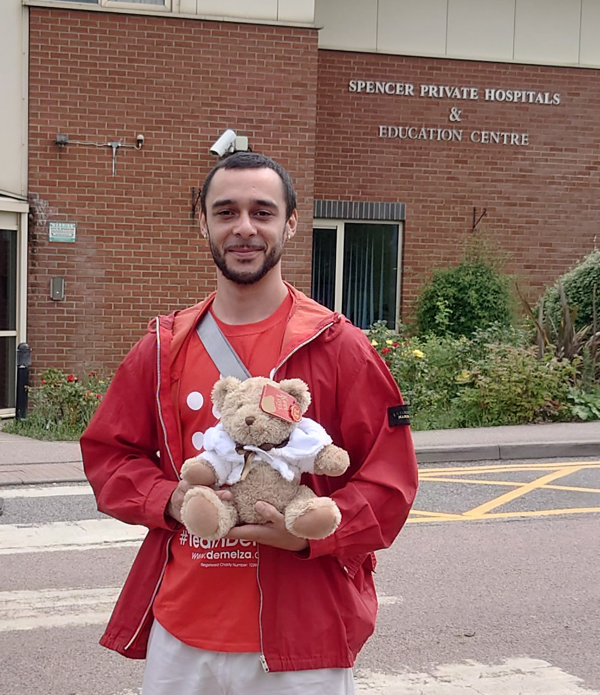 A week after my first walk it was time for the second leg, Margate to Canterbury. The weather wasn't half as nice as it was the previous week, but I wasn't going to let that deter me. I arrived at Spencer Private Hospital in Margate at 10 o'clock and after a cup of tea and a few photos I was ready to make tracks, my trusty companion Dr Spencer [bear] by my side.
The weather was dull, the sky overcast with grey clouds and winds gusting, but at least it was dry. I walked for maybe half an hour before deciding to take a slight detour; swapping the main road for more rural scenery, a public footpath through the fields. The wind blew the wheat, which waved and shimmered like a sea of green. Dr Spencer and I walked on, taking a few pictures along the way until eventually we emerged in a more industrial setting.
Whilst walking through the industrial estate, I caught sight of a familiar sign – my old employer, Custom Toys UK! Their office used to be based at Discovery Park in Sandwich, but they relocated to Manston Business Park a few years ago. I called my old colleague to see if he was in the office, which he was, and so I stopped and had a brief catch up before continuing my journey.
The weather hadn't gotten any better, with a few spots of rain starting to fall – 'Just my luck!' I thought to myself. Fortunately, it was just that, a few spots and so on I walked, closing in on the Grove Ferry Inn, my rest stop!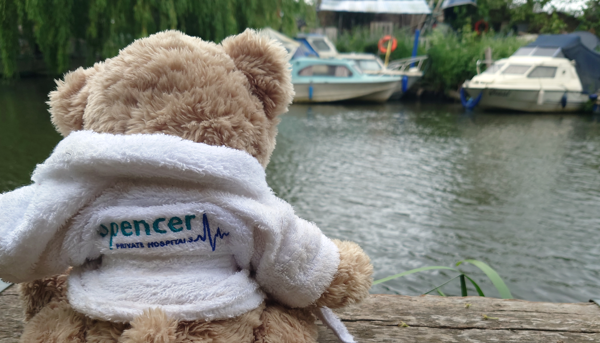 Around 1.30pm I reach The Grove Ferry Inn, which is situated next to a river – very picturesque! At this point I had been walking for over 3 hours. After a few minutes my colleague Chris arrived with some much-needed sustenance and so I sat and rested for a while, recharging ready for the next part of the walk.
I continued on, the weather still threatening rain. After an hour or so I came to Sturry and knew that I was near Canterbury; the final section, the home straight! I passed through Sturry, over the level crossing and on towards Canterbury, passing Sturry Road Park and Ride. At this point Dr Spencer was getting grouchy and wanted to take the bus and I was half tempted to let him, as I'd had enough of carrying him! I reassured him that we were nearly there, and it wouldn't be much longer before we'd be finished. On we went.
The turrets of Canterbury Cathedral peeked out from behind the other buildings. Finally! This gave me an energy boost, knowing that there was only a couple of miles to go until I reached my destination, Spencer Private Hospital Outpatient department at Kent & Canterbury Hospital. At this point it started drizzling, but I barely noticed, all I was focussed on was getting to the hospital as soon as possible.
Finally, after more than 6 hours and over 19 miles, I had made it!