Consultant Profile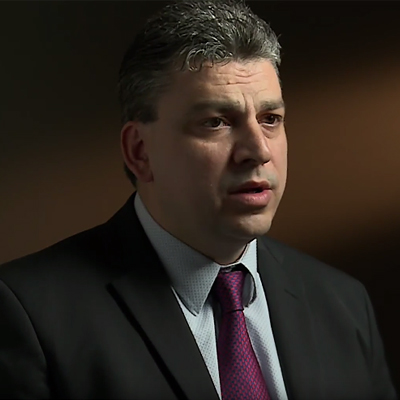 Dr. Zacharias Tsiamoulos
Dr. Zacharias Tsiamoulos is a pre-eminent consultant within his field. He has a vast knowledge and passion for his work and is held in very high regard by his peers. He is currently the endoscopy clinical lead at East Kent Hospitals University NHS Foundation Trust.
Book a Consultation
Practising at:
Margate
Special clinical interests:
• Inflammatory Bowel Disease
• Complex Polyps
• Colonic Dilatations
• Colon Polypectomies
• Colorectal Cancer
• Flexible Sigmoidoscopy
• Bowel Cancer
Year of first medical qualification and medical school attended:
Degree with Honour, First Lyceum of Tripolis. Secondary High School, Tripolis, Arcadia, Greece, 1989 – 1992
Current membership(s) of professional, national and regional bodies:
• Member of American Society of Gastrointestinal Endoscopy (2012-up to date)
• Member of British Society of Gastroenterology (2012-up to date)
• Member of Hellenic Society of Gastroenterology (2014)
• Reviewer for Gastrointestinal Endoscopy (GIE) (2012-up to date)
• Reviewer for Endoscopy (2012-up to date)
• Reviewer for Endoscopy International Open access (2015 up to date)
• Editor in Section and Reviewer for Annals of Gastroenterology (2012-up to date)
• Executive Board Member of Red Cross, Prefecture of Arcadia, Greece 2002
Background Information
Dr. Tsiamoulos has authored and co-authored several national and international publications and has also worked as a reviewer for reputed professional journals. He has an active association with different societies and academies from all around the world and has received several awards for his contributions to the scientific community.
For 5 years (2012 - 2017) he held the esteemed post of the Clinical Endoscopy/Research Fellow and Senior Gastroenterologists/Endoscopist working in tandem with Professor Brian P. Saunders, at Wolfson Unit for Endoscopy at St Mark's Hospital and Academic Institute.
He is the co-creator of Endocuff Vision™, a unique scope design that represents the improvement of polyp colonoscopy quality and efficiency. Clinical use of Endocuff Vision™ has a proven higher detection rate of precancerous polyps and within the National Bowel Cancer Screening Program registered a 10% increase in tumour detection rate.
His basic PhD thesis (in molecular mimicry in IBD) and clinical MD (Res) ongoing research in Luminal at Imperial College, London led to his appointment as a Consultant in Gastroenterology/Specialist in Gastrointestinal Endoscopy at East Kent University Hospital Foundation NHS Trust. He has held this position with EKUHFT since 2015.
As a leader in field he regularly performs talks, gives presentations and delivers training all around the world as well as sharing his expertise with the BBC and other media organisations. Since 2012, he has already given five invited international lectures in Hellenic Congress of Gastroenterology and several oral presentations/posters to British National and international congresses (moderator, speaker, organizing committee).
Contact Details
Telephone Margate
Private Secretary Name


Jacqui Everson
Private Secretary Telephone


07501 879642
Private Secretary Email Address
jacqui.everson@spencerhospitals.com
Book a Consultation