Consultant Profile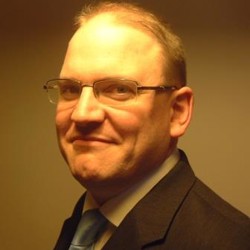 Dr Neil Collighan MBChB FRCA FFPMRCA
Practising at: Margate
Specialties: Pain management medicine
Special clinical interests: Neuromodulation and spinal pain
Research interests: Neuromodulation and spinal pain
Current NHS and /or university posts: Consultant in Pain Management and Neuromodulation, East Kent Hospitals NHS Trust

Honorary Consultant at Guys and St. Thomas' Pain Management and Neuromodulation Service (2018-19).
Year of first medical qualification and medical school attended: 1996
Current membership(s) of professional, national and regional bodies: The Royal College of Anaesthetists
The Association of Anaesthetists British Medical Association
The International Association for the Study of Pain The British Pain Society (Treasurer of Interventional Pain Management Special Interest Group)
The Neuromodulation Society of the United Kingdom and Ireland
The European Society of Regional Anaesthesia (and Pain Therapy)
British Pain Society – Elected Council member
NICE liaison for NHS England Specialised Pain Services Clinical Reference Group
Background Information
Higher specialist training in pain management was undertaken in the Yorkshire School of Anaesthesia. In July 2009 he was appointed as a consultant for the East Kent University NHS Foundation Trust in anaesthesia, intensive care and chronic pain management. Dr Collighan's current NHS commitments are spread between the QEQM hospital, Margate and the Kent and Canterbury Hospital, Canterbury. He also worked as an honorary Consultant at Guys and St. Thomas' Pain Management and Neuromodulation Service(2018-19).
Dr Collighan is Consultant for Pain Services in East Kent Hospitals NHS Trust and has chaired national level pain guideline development groups. He is an elected Council member of the British Pain Society with a liaison role for NICE and the Interventional Pain Medicine special interest group.
He is one of 4 national representatives for NHS England Specialised Pain Clinical Reference group.
He has been trained in the more complex interventional procedures including spinal cord stimulation, intrathecal drug delivery devices and intradiscal therapies. He believes that all pain management strategies should be a combined medical, interventional and psychological approach to ensure optimum results and patient well-being.
Dr Collighan has now developed a full multidisciplinary team to deliver a full Spinal Cord Stimulation service for Kent, in particular for chronic pain post spinal surgery, Complex Regional Pain Syndrome and chronic peripheral (leg and/or arm) neuropathic pain.