Consultant Profile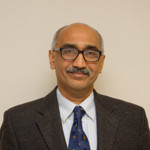 Dr Vinit Shah MBBS, M.D. ,MRCP(Paediatrics), FIN, (Australia), FAM (Singapore) FRCPCH (UK)
Practising at: Ashford
Specialties: Paediatrics, Neonatology, Paediatric Cardiology
Special clinical interests: Tongue Tie division to support breast feeding babies and mothers.
Paediatric cardiology
Neonatology
Current membership(s) of professional, national and regional bodies: Fellow of the Royal college of paediatrics and child health. (FRCPCH)
Life member of Indian Academy of Paediatrics,
Member of British Medical Association.
Trustee of Impact Foundation (UK).
Background Information
In his spare time which is not a lot, Mr Shah plays cricket, practices yoga, and travels around the world to teach paediatric courses and work in camps in remote parts of the world to help children.
Mr Shah also works with various charities to help children in developing countries. He is also a trustee of The Impact Foundation, a UK based charity which helps in prevention of disabilities in children.