Consultant Profile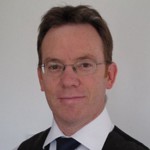 Mr Alistair Balfour BSc, MBBS, FRCS (ORL-HNS)
Practising at: Ashford
Specialties: Ear, Nose and Throat, ENT Surgery, Head and Neck Surgery, Paediatric Otolaryngology, Rhinology, Sinus Surgery, Sleep Disorders / Snoring, Thyroid Disease, Voice Disorders
Research interests: Improving outcomes in head and neck cancer
Current membership(s) of professional, national and regional bodies: Fellow Royal College of Surgeons of England Member of the British Association of Otorhinolaryngologists, Head and Neck Surgeons (BAO-HNS) Member of the Brutush Association of Endocrine and Thyroid Surgeons (BAETS) Member of the British Association of Head and neck Oncologists (BAHNO)
Background Information
Mr Balfour trained in ENT as a Specialist Registrar in London based at The Royal National Throat, Nose and Ear Hospital, including sub-specialist training in Paediatric ENT surgery at Great Ormond Street Hospital, He received sub-specialist training in head and neck and Thyroid Surgery at St Bartholomew's Hospital and The Royal Marsden Hospital.
Before moving to Kent Mr Alistair Balfour did a year's fellowship in head and neck cancer Surgery at Guy's Hospital. 
Mr Balfour treats all aspects of adult and paediatric ear, nose and throat disease.