Consultant Profile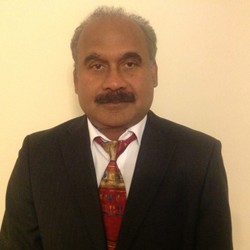 Mr Harrison Benziger MBBS FRCS(Ed) FRCS(Eng)
Practising at: Margate
Specialties: General Surgery, Laparoscopic Surgery, Minimal Access Surgery, Upper GI Surgery
Special clinical interests: Upper GI surgery Gastro-oesophageal reflux disease Colorectal surgery Laparoscopic surgery
Research interests: Moleculer basis and biology of colorectal cancer (recently published a review in 'The Surgeon')
Current NHS and /or university posts: East Kent Hospitals University NHS Foundation Trust Queen Elizabeth Queen Mother Hospital since 2003
Year of first medical qualification and medical school attended: 1974
Current membership(s) of professional, national and regional bodies: General Medical Council (Specalist Register) Association of Upper Gastrointestinal Surgeons of Great Britain and Ireland Association of Coloproctology of Great Britain and Ireland British Obesity and Metabolic Surgery Society British Medical Association Medical Defence Union
Background Information
Mr Harrison Benziger is an Upper GI surgeon at QEQM Hospital in Margate.
He qualified from the Trivandrum University Medical College in Kerala, India in 1974. He moved to the UK to pursue and obtain higher surgical training. His early surgical training was in South East England and South Wales.
He has obtained fellowships from the Royal College of Surgeons in both England and Edinburgh.
Mr Benziger was appointed locum Consultant Surgeon in 1983 at Haverford West hospital in South Wales and then as the Consultant and Head of Department of Surgery at the Ministry of Health hospital in Riyadh, Saudi Arabia.
On his return to the UK he worked as a locum Consultant Surgeon at Bangor General hospital in Wales and at the Homerton General hospital in London.
During his early training Mr Benziger trained in advanced and sophisticated gastrointestinal surgery including laparoscopic surgery. He was one of the early surgeons to embrace the laparoscopic surgery and has applied his skills in mastering complicated laparoscopic procedures like colorectal cancer surgery including deep pelvic colorectal resections, inflammatory bowel disease as well as laparoscopic benign Upper GI surgery including gallbladder surgery, anti reflux surgery, hiatus hernia etc. 
He has amassed vast experience in a wide range of both open, laparoscopic elective and emergency surgery.  He has achieved excellent results.