Consultant Profile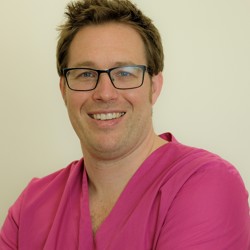 Mr Robert Hone MBBS, MCh, FRCS
Practising at: Ashford
Specialties: Voice Disorders, Throat Disorders, Tinnitus
Special clinical interests: Thyroid and Parathyroid disorders, voice and throat conditions, hearing, tinnitus and balance, nasal blockage and congestion, nasal discharge, nose bleeds, reduced smell, all paediatric ENT conditions
Current NHS and /or university posts: Consultant Ear, Nose and Throat Surgeon at East Kent Hospitals University NHS Foundation Trust
Year of first medical qualification and medical school attended: 2008, King's College London
Current membership(s) of professional, national and regional bodies: General Medical Council
ENT UK
British Association of Endocrine and Thyroid Surgeons

Background Information
Robert Hone has over 10 years surgical experience and trained throughout London and the South East of England. He went to King's College London where he completed a Batchelor of Science in 2005 and medical school in 2008. During surgical training he attained a distinction in his Masters of Surgery in 2015 and was appointed to East Kent Hospitals University NHS Foundation Trust in 2019.
Mr Hone is well known and respected throughout the South East England. His abilities as a surgeon and communication skills have consistently been highlighted as areas of excellence during his training and subsequent appraisals. He is currently department audit lead, principal investigator for a phase 3 international clinical trial on robotic surgery and educational supervisor to trainees in General Practice and those undertaking their foundation years. He continues to teach on regional and National programmes including lectures on anatomy for King's College London and has published numerous peer review articles.
In his spare time Mr Hone loves spending time with his family, playing sport and looking after the rescue animals he has rehomed.
Mr Hone is recognised by all the main insurance companies (including AXA PPP, BUPA, Cigna, WPA, Vitality & Healix) and is very competitively priced for self-pay patients. For further information please contact the practice management team. We look forward to seeing you in the clinic soon.
Contact Details
Private Secretary Name:
Rebecca Semmens
Private Secretary Telephone:
07450852096
Private Secretary Email Address:
info@kent-ent.com