Consultant Profile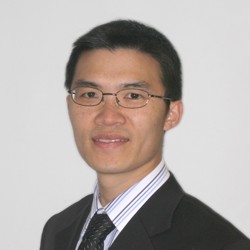 Mr Thomas Kwok MBChB FRCOphth
Practising at: Ashford and Margate
Specialties: Ophthalmology, General Ophthalmology, Cataract Surgery, Medical Retina
Special clinical interests: Mr Kwok specialises in medical diseases of the retina - most commonly diabetic retinopathy, retinal vascular occlusions, age-related macular degeneration and uveitis.
He regularly carries out intravitreal injections, YAG laser treatments, retinal argon laser treatments, and cataract surgery.
Current NHS and /or university posts: Royal College of Ophthalmologists
MDU
Background Information
Mr Kwok studied medicine at the University of Edinburgh and subsequently underwent specialised ophthalmology training in the Wales deanery. Following this, he completed a medical retina fellowship in the world renowned Moorfields Eye Hospital in London before taking up his consultant post. Working in various institutions across the country has helped him gather the best practices from these units to offer the best possible care tailored to the individual patient.
He is a fellow and college examiner of the Royal College of Ophthalmologists in London and is a designated clinical and educational supervisor to junior doctors.
Mr Kwok currently lives in Canterbury and is married with two daughters. He speaks fluent English and Chinese (Mandarin and Cantonese).
In his spare time he enjoys playing table-tennis with his wife in the local Canterbury league.