Leg Surgery - Thighplasty
At Spencer Private Hospitals, we offer a number of cosmetic procedures specifically for your legs, whether you're looking to improve their shape, reduce the impact of unsightly scars or treat varicose veins.
Varicose Veins
One of the most common forms of cosmetic surgery we perform on patients' legs is to treat varicose veins. These are veins that have become swollen and twisted leading to unsightly protrusions and pain and discomfort. You can find out more about our varicose vein treatments by clicking here.
Scar Revision
There are a number of ways that our bodies can pick up scars, usually through injuries, burns and previous surgeries. Scarring can be both unsightly and uncomfortable and can also harm a person's self-confidence. There are a number of non-surgical methods to treat and reduce the impact of scarring however, if these are not successful we can also perform surgery to remove the scar tissue and repair the area where the scar was. You can find out more about scar revision by clicking here.
Thighlift (Thighplasty)
A Thighlift is a procedure to improve the appearance of the thigh and removes loose, saggy skin and excess fat that you may not have been able to lose through dieting and and exercise to give a tighter, more toned look. It is usually performed as a result of significant weight loss or to overcome the natural loss of skin elasticity that occurs through aging. It is also often combined with a buttock lift. It should be noted that this procedure is better suited for patients that have already reached their ideal weight and shouldn't be considered as a weight loss method.  
What does the procedure involve?
What does the procedure involve?
The surgery is usually carried out under a general anaesthetic and depending on how much skin or fat is being removed or reworked, can take several hours. The procedure involves removing small pieces of excess fat and skin before pulling the remaining skin tight. The incision is usually made in the inside of the thigh close to the groin so that any resultant scarring is hidden. Sometimes Liposuction is also used to remove additional fat and improve the end result. The incisions will be closed with stitches and dressings applied.
Types of Thighplasty
There are several types of Thighplasty; Inner, Medial and Bilateral:
An Inner thigh lift is concentrated on the inside of the thigh
Medial is similar to an inner thigh lift though concentrates on the upper area of the inner thigh.
An Outer/Bilateral lift focuses on the front and outside of the leg
Less common types are the mini thigh lift which focuses on small areas of the upper thigh and is suitable for patients who only have small parts of their thigh that they are unhappy with. A Spiral lift targets all areas of the thigh and requires in incision both in the groin and in the crease below the buttocks.
What is the Recovery process?
Initially there will be some pain for which pain relief should be taken to help ease. Your thighs will feel sore and bruised and there will be some swelling. You will usually stay in hospital for a night or two in order to recuperate before going home. It will take some time to return to normal activities but you should be able to return to light activities and work after approximately 2 weeks while you should be almost back to normal after about 6 weeks.
Your consultant will want to have a follow up appointment to check on your progress and the results from the surgery.
What are the risks?
As with all surgery, there are inherent risks involved with using a general anaesthetic and the risks of infection that can follow all surgery.
More specifically, there are a number of risks associated with this procedure such as:
Asymmetrical legs
Recurrence of fat or loose skin
Discolouration of skin
How to make an appointment
Making an appointment with us is easy, and our helpful staff will take care of all your needs. We pride ourselves on giving our patients a high level of service and comfort.
Simply complete our online contact form, or you can call one of our hospitals using the phone numbers below to arrange a consultation at a time and place most convenient for you.
Ashford
01233 616201
Margate
01843 234555
 Our Facilities and Amenities
If it is necessary for you to stay with us during any step of your diagnosis or treatment, Spencer's care extends beyond our consultants' rooms.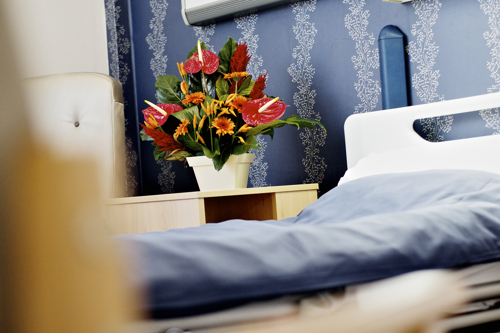 Each private room comes with:
Its own comfortable bed and extra seating

Wifi

Television

Menu choice of food

En-suite facilities