Adult Circumcision
Circumcision
Circumcision can be done for a variety of reasons including cultural, religious and health reasons. If you are asking yourself "Am I too old to get circumcised?" you need not worry as you are never too old to have circumcision. At Spencer Private Hospitals we have a number of leading consultants that can perform this procedure on adult males.
Health Conditions Requiring Circumcision
Phimosis – Tight Foreskin – This is where the foreskin is pulled tightly around the head of the penis. This can often be painful, especially when the penis is erect. Passing urine with phimosis can also be an issue.
Recurrent Balanitis – This affects the foreskin and head of the penis, causing them to get inflamed. This can be caused by a bacterial infection and if so, can be treated with a course of antibiotics.
Paraphimosis – The foreskin cannot be returned to its original position after being pulled back. This causes the head of the penis to swell. Immediate treatment is required to stop serious complications, such as restricted blood flow to the penis, which can cause gangrene in extreme cases.
Balanitis Xerotica Obliterans – This condition causes phimosis and, in some rarer cases also affects the head of the penis which can become inflamed and sore.
Cancer of the Penis – This is a very rare type of cancer. A red patch, wart-like growth or ulcer appears on the end of the penis or under the foreskin. Other common treatments for this are radiotherapy or chemotherapy.
The Procedure
Newborn circumcisions can take as little as 5 minutes but adult circumcision can take up to an hour and need a longer recovery time. Circumcision is usually carried out as an outpatient procedure meaning that you won't have to stay overnight. The procedure itself will require you to have a general anaesthetic or a local anaesthetic.
Your consultant will give you post-surgery instructions to aid recovery and give you all the information you require, answering any questions you may have.  
Post-Procedure
Your consultant will give you personal instructions on how to take care following the procedure. Typically, you will be advised to avoid any vigorous exercise for a few weeks. Also, sexual activity should be avoided for 4-6 week depending on various factors. Again, your consultant will give you advice to make sure your recovery is as quick and as painless as possible.
Consultants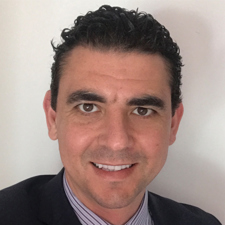 Mr  Papadopolous's specialist urological training was in the highly regarded Panagia Hospital in Greece where he gained extensive experience in all aspects of general adult urology.
After he completed his higher surgical training in urology, he specialised at - Barts and the London Hospital, Royal London Hospital, Imperial London Hospital and Brighton University Hospital in the surgical treatment of urinary tract stones and endoscopic management of benign and malignant urological diseases.
He was awarded the Certificate of Completion of Training in 2011 and entered onto the Specialist Register of the General Medical Council.
He is a full member of European Association of Urology (FEBU), Hellenic Association of Urology (FHAU) and Royal College of Surgeons in England (FRCS Eng).
Getting in Contact / Making an Appointment
If you'd like to get started with booking an appointment to talk about circumcision and your requirements or if you'd like to ask us a question about the process you may do so by visiting our Contact Us page. There you'll find phone numbers, hospital addresses and a contact form. Alternatively, you can phone the number at the top of the web page or even use the 'Leave a Message' tab at the bottom of the screen.