About Spencer Private Hospitals
Overview
'Spencer Private Hospitals' are three hospitals situated in South East Kent, owned and operated by East Kent Medical Services Limited. The largest of the three hospitals is a 22 bed independent hospital situated in Margate which has been open since October 1998. The second hospital comprises of a consulting suite in Ashford which opened in March 2016. Both hospitals have a reputation for providing excellent medical and surgical facilities supported by Specialist Consultants, Specialist Nurses and Physiotherapists. We have state of the art diagnostic equipment and exceptionally high standards of nursing care. The third Hospital opened in Canterbury in November 2019 in response to increased demand from our patients.
Our Mission Statement is "To use our expertise in putting the client at the centre of our business to provide quality healthcare services that our users recommend and employees are proud of"
Our Vision Statement is "Spencer Private Hospitals are recognised as the private provider of choice in East Kent"
Our Values are at the heart of the vision and all that we do.
Customer Focus - We listen and adapt to the needs of our patients and stakeholders
Responsibility - We are involved and accountable. We respect, recognise and develop our people
Innovation - Developing our business is our key driver, innovating our services and products to increase our visibility within the market in East Kent
Performance - We measure our performance through evaluation of processes, creating efficiencies and striving to improve
Teamwork - We value our colleagues and are encouraged to work collaboratively with others and take ownership for our own training and development
Margate
Spencer Private Hospital, Ramsgate Road, Margate, Kent, CT9 4BG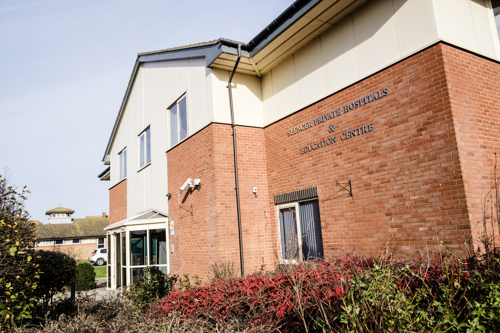 The Spencer Private Hospital in Margate is a purpose built hospital located close to the Accident & Emergency unit at the Queen Elizabeth the Queen Mother Hospital in Margate (QEQM). The unit has its own High Dependency Unit and access to Intensive Care facilities.
Excellent infection control rates (see Quality Accounts).
Exemplary standards of cleanliness.
Single en-suite rooms with own TV, DVD and Wi-Fi access.
On site caterers providing fresh food every day.
Free Parking.*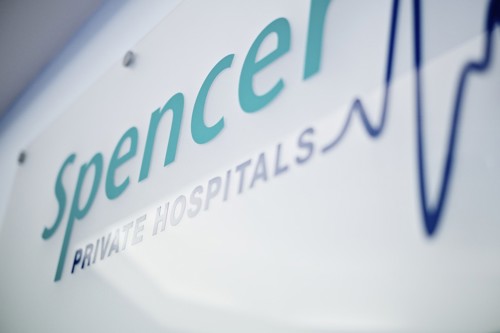 *For self-paying and insured patients
Please click on the link for our recent Care Quality Commission Report (CQC) for our Margate hospital.
Ashford
Spencer Private Hospital, William Harvey Hospitals, Kennington Road, Ashford, Kent, TN24 0LZ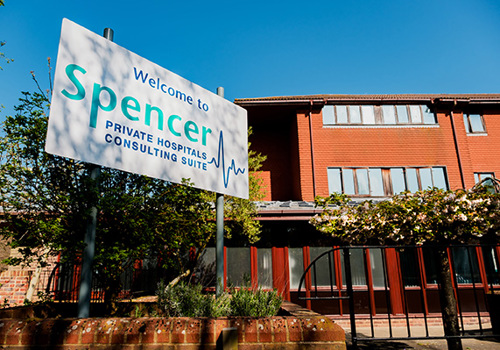 The Spencer Private Hospital in Ashford is located within the Arundel Unit of the William Harvey Hospital in Ashford (WHH).
Excellent infection control rates (see Quality Accounts).
Exemplary standards of cleanliness.
Wi-Fi Access
Car parking available onsite.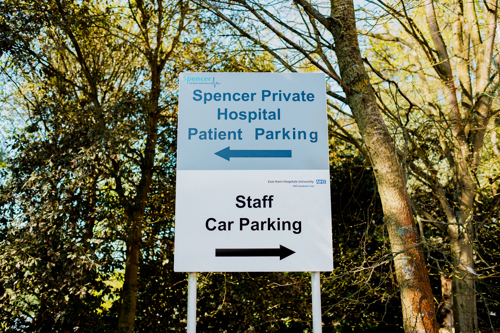 The facility has five Consulting Rooms, a treatment room and audiology services in partnership with Hearbase.  We are also able to offer outpatient Physiotherapy. 
Our Consultant base enables us to offer outpatient appointments in all of the major specialties including Ear Nose and Throat, Maxillo Facial, Dermatology, Ophthalmology, Gynaecology, Paediatrics, Allergy, General Surgery, Urology, Pain and Orthopaedics.
Please click on the link for our recent Care Quality Commission Report CQC for our Ashford hospital. 
Canterbury
Spencer Private Hospital, Kent & Canterbury Hospital, Ethelbert Road, Canterbury, Kent, CT1 3NG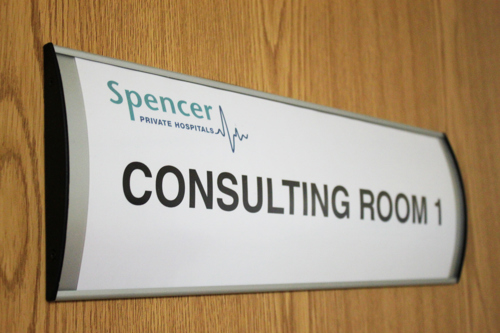 In November 2019 we opened our new location at the Kent & Canterbury Hospital, following our successful registration with the Care Quality Commission (CQC). This expansion comes as a result of increased demand as well as an identified need to make our services easily accessible to all. The entrance is located immediatedly left of the Minor Injuries unit with an intercom to gain access.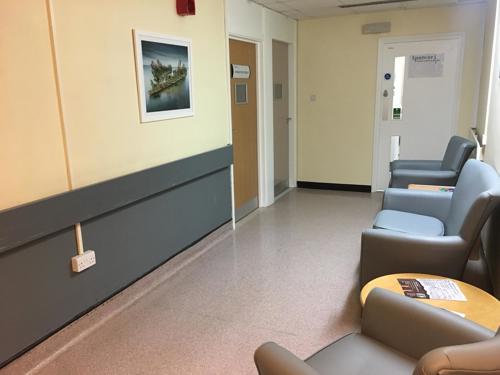 ━━━━━━━━━━━━━━━━━━━━━━━━━━━━━━━━━━━━━━━━━━━━━━━━━━
Due to the location of each site, our patients have full access to the treatment and operating facilities offered by the two associated Foundation Trust Hospitals This affords patients and their families the unique reassurance and support that Foundation Trusts offer - an environment not enjoyed by most other private providers.
East Kent Medical Services Limited is not part of a large corporation and as a result can take a more flexible approach to patient care, offering each patient the individual care and attention they wish for. The Spencer Private Hospitals see over three and a half thousand in-patients and ten and a half thousand outpatients each year. More than half the procedures undertaken for patients are of an orthopaedic nature which is directly meeting the needs of the service users in our demographic area.
We are a member of The NHS Partners Network (NHSPN). NHSPN is the representative body for independent sector healthcare providers.
The NHS Partners Network was established in 2005 as a body to represent independent sector providers of NHS clinical services, and was incorporated into the broader NHS Confederation in June 2007. In 2018 it was announced that the Network would expand its remit to cover all services delivered by our members including NHS and privately-funded care.
The Spencer Private Hospitals attract Consultants from a wide range of specialities, the majority of whom have extensive experience gained within both the NHS and private sectors. They are committed to providing first class standards of care and are available twenty four hours a day to support the Spencer Private Hospital's high calibre and proficient staff. The Consultants are able to undertake a variety of procedures from routine investigations to the most complex abdominal surgery.
Below you find links to various regulatory reports:
Competition and Markets Authority (CMA)
How we use your health records and the processes behind it
Workforce Race Equality Standard (WRES) Report and Action Plan
Contact Us