Introducing our new Dr. Spencer
Date: 19/01/2015
We are pleased to announce our new Dr. Spencer. He will become part of our Paediatrics Marketing campaigns.
Daniel Harper, Marketing Assistant at Spencer Private Hospitals who came up with the campaign has said: "We are extremely proud to be the only private hospital in East Kent to offer private Paediatrics services and with the introduction of Dr. Spencer; we feel that this will enhance our facility.   Dr. Spencer got such a fantastic reaction across our Social Media platforms and we believe it will be something that the children will be able to relate to." 
For more information about our Paediatrics services please click here. Thank you to everyone that voted. 

Download Dr. Spencer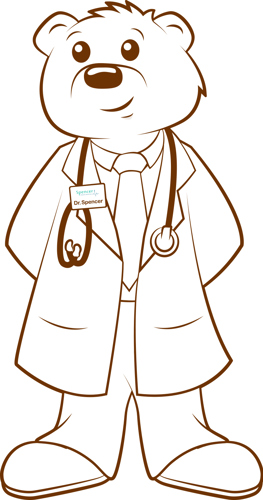 You or your children can now download Dr. Spencer to colour in by clicking here
Dr. Spencer Mugs Now Available 

Dr. Spencer mugs are now available. For further information, please e-mail enquiries@spencerhospitals.com