Allergy UK - 2018 Hero Award Nomination
Date: 11/01/2018
We are very proud to have been nominated for an 2018 Hero Award delivered by Allergy UK.
"Allergy UK, the leading national patient charity for people living with allergy, is recognising family, friends, colleagues, children and Healthcare Professionals who have gone above and beyond in helping and supporting people living with allergy.  We have invited members of the public to nominate their Allergy Heroes and your team have received a nomination in the Healthcare Professional/ Community Clinical Team/ Hospital Clinical team category." - Allergy UK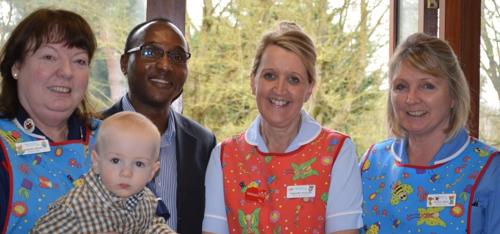 The paediatric team based in Ashford do an incredible job delivering a paediatric friendly service to children and their families, going the extra mile and modifying their approach to suit the individual for each family wherever possible.
The allergy clinic is led by Dr Ola Smith who established the Paediatric Allergy Service in East Kent in 2002, has an Allergy, Respiratory and General Paediatric interest - seeing children with food and respiratory allergies including asthma, hayfever and eczema.
Joanne Blackford, Ashford Outpatient clinical Sister, had this to say: "Our specialist team of paediatric nurses work very hard and put 100% into every patient's pathway that come through our door, whether it be for inpatient or outpatient services. Their knowledge and skills are invaluable and they are very honoured to be nominated by the general public and fellow healthcare professionals."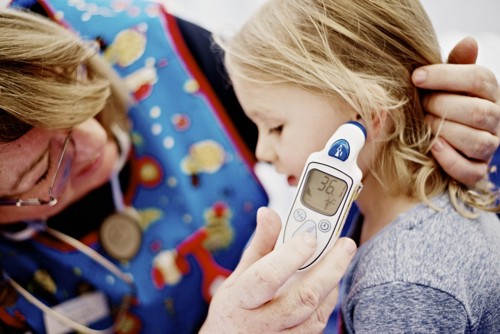 The winners will be announced by Allergy UK on the 26th April. Whether Spencer Private Hospitals win the award or not, to be nominated is a testament to the hard work the paediatric team at Ashford put in during their clinics.
You can read more about our paediatric services on this page: Paediatric Services at Spencer Hospitals
To speak to us about our allergy services or paediatric services please visit our contact page and leave us a message or phone us on the numbers provided.
Download our Allergy Brochure by clicking on the cover: