Consultant Profile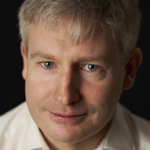 Dr Idris Harding MBBS BSc(Hons) PGCHBE PhD AICSM FHEA MRCP
Practising at: Margate, Ashford
Specialties: Cardiology, cardiac ablation, Cardiac Electrophysiology
Special clinical interests: Cardiac rhythm management including: atrial fibrillation, atrial flutter, supraventricular tachycardia (SVT), ventricular tachycardia (VT), pacemaker implant, conduction system pacing, implantable cardiac defibrillators (ICD), subcutaneous ICD, cardiac ablation, lifestyle management of arrhythmia, medical management of arrhythmia, upstream therapy of cardiac arrhythmia, integrative management of arrhythmia, risk assessment, chest pain, breathlessness, palpitations, dizzy attacks, syncope, presyncope, blackouts.
Current NHS and /or university posts: Consultant Cardiologist QEQM Hospital, Margate - East Kent Hospitals University Trust.
Current membership(s) of professional, national and regional bodies:
Associate of Imperial College School of Medicine
Member of Royal College of Physicians of London
Fellow of the Higher Education Academy
Member of the British Cardiac Society
Member of the British Heart Rhythm Society
Member of the European Heart Rhythm Society

Background Information
Dr Harding graduated from Imperial College School of Medicine in 2004 with degrees in medicine, surgery and cardiovascular sciences. As a junior doctor he won the WG Prout Prize.
During his general cardiology training (2009-2015) he was awarded a PhD from University College London for research into heart attacks in patients with diabetes, conducted with the world-renowned scientist Professor Derek Yellon.
From 2015, Idris trained in cardiac rhythm management on the London training rotation at St George's, St Thomas' and Kings College Hospitals, working alongside internationally renowned experts in his chosen field of cardiac electrophysiology. He developed broad expertise in heart rhythm disorders such as atrial fibrillation, atrial flutter, supraventricular tachycardia (SVT) and ventricular tachycardia with a particular interest in holistic management including lifestyle modification and upstream therapies. He also continued to publish innovative clinical research on cardiac device implantation.
Dr Harding undertook complex ablation fellowships at Queen Elizabeth Medical Centre in Birmingham and Kings College Hospital, London, where he was appointed a consultant in 2020. In 2022 he travelled to Brigham and Womens Hospital, Boston (linked to Harvard Medical School) for additional advanced training in syndromes of inherited arrhythmia.
His NHS post spans East Kent and Kings College Hospitals. In Kent he is lead for cardiac education and has pioneered novel cardiac device implant techniques including conduction system pacemakers and subcutaneous defibrillators.