Consultant Profile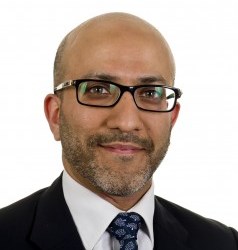 Dr Juber Hafiji
MB ChB, FRACP, FRCP, FACMS
Dr Hafiji graduated from the University of Leicester and undertook his postgraduate training at the Heart of England NHS Foundation Trust, Birmingham. He then specialised in Dermatology at Cambridge University Hospitals where he developed his interest in skin cancer and dermatological surgery.
He is on the General Medical Council's Specialist register (4693338) as a Consultant Dermatologist acknowledging his expertise in all conditions relating to the skin. Dr Hafiji has been the Surgical Lead of the Department of Dermatology at East Kent Hospitals University NHS Foundation Trust where he was instrumental in developing the dermatologic surgery service.
Book a Consultation
Practising at:
Ashford
Specialties:

Dermatology

Special clinical interests:
Skin Cancer
Complex facial skin cancer
Mohs micrographic surgery (a specialised way of removing skin cancers where the surgeon uses a microscope to precisely remove the cancerous cells)
Skin Surgery
Scar revision
Skin Checks
Mole removal
Upper eyelid blepharoplasty (Eyelid reshaping)
Anti-wrinkle injection treatments
Axillary Hyperhidrosis (Excess sweating under the armpits)
General Dermatology
Acne
Psoriasis
Eczema
Skin Rashes
Current membership(s) of professional, national and regional bodies:
American College of Mohs Surgery
British Society for Dermatological Surgery
British Association of Dermatologists
British Cosmetic Dermatology Group
Royal College of Physicians (UK)
Royal Australasian College of Physicians
Royal Society of Medicine
American Academy of Dermatology
European Association of Dermatology & Venereology
Background Information
Having completed an internationally accredited Surgical Fellowship at the Skin Cancer Institute, New Zealand where he performed over 1000 cases, Dr Hafiji is a leading expert in Mohs micrographic surgery – the Gold Standard treatment for treating many skin cancers which utilises a specialised technique using a microscope to ensure all the roots of a skin cancer are removed.
Mohs surgery offers the highest cure rate following skin cancer removal and allows a cosmetically pleasing repair to be performed (as the hole to remove the cancer is kept as small as possible). Dr Hafiji's expertise is such that he is the only dermatological surgeon in all of Kent to be accredited by the prestigious American College of Mohs Surgery, the world's leading Mohs surgery institution.
His main clinical interests are in the prevention, diagnosis and treatment of skin cancer and his main research interests are in highlighting surgical techniques that provide patients with the best results. He is regularly invited to speak nationally, internationally and is a reviewer of numerous medical journals and has published widely in the dermatological surgical literature. Dr Hafiji has driven change in enhancing the surgical service, in particular, Mohs Micrographic Surgery with a view to further improving the overall patient experience.
You can found out more about Mohs surgery by going to www.skincancermohssurgery.org
Dr Hafiji has appeared on BBC One's Health: Truth or Scare discussing the effects of Aloe Vera on the skin: http://bbc.in/2p0aepH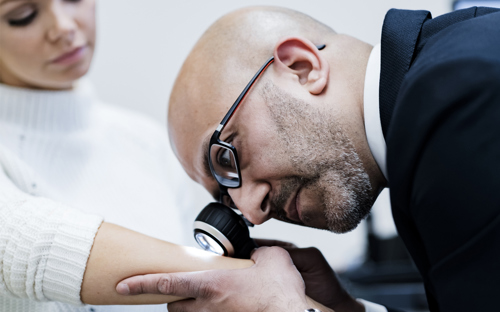 Book a Consultation